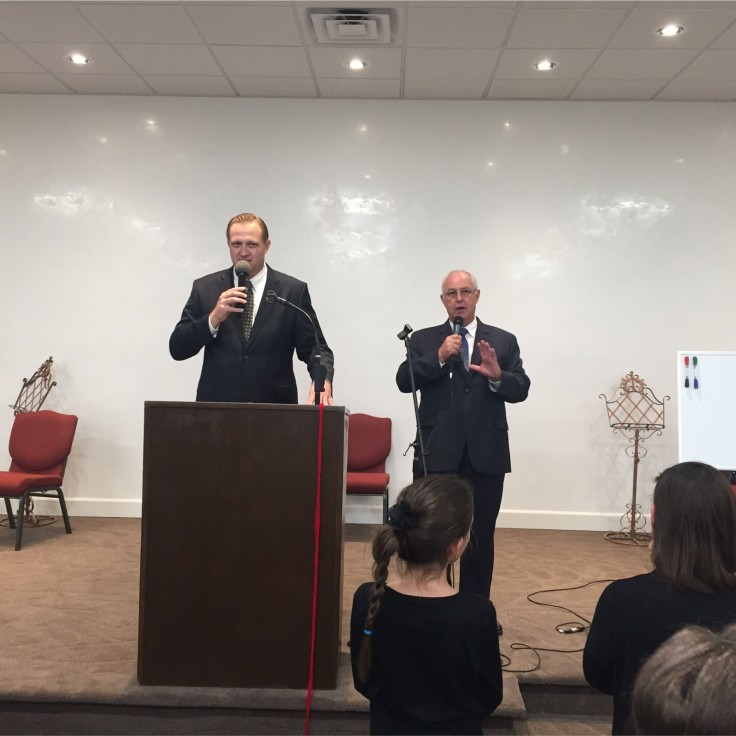 We had amazing Sunday services with Brother Bracken visiting us from Taiwan. He has a special ministry that reaches out to those who speak Mandarin. We here at the Apostolic Church of Henderson have a couple of people in our congregation who we have been trying to reach. They speak little English. Their main language is Chinese, Mandarin to be specific. When we had the opportunity to have Brother and Sister Bracken come and help us in communicating  with them, we ran towards the door that God opened for us. We are so excited in learning about the work he is doing for God.
 Brother Bracken came and preached for us Sunday morning and Sunday night. Sunday morning we had invited all of the Chinese people we knew and it was a great turnout. God was dealing with us all. Brother Bracken showed us that there is a need of salvation and that there is a God who loves us. God has a plan to deal with our sin. Brother Bracken also showed us some beautiful revelations on the Mandarin characters and writing. He showed us that the character for "Lamb" combined with the letter for "Me" is the word for "Righteousness". Just like in our life, there is no salvation without the Lamb in our life.
Brother Bracken continued with his beautiful teaching of the Mandarin language on Sunday night. Teaching us the characters for "Garden" for "Covet" and others that all ring to b Bible based truths.