Jesus is God
There is a scripture in the bible that shows us exactly who Jesus is. He is more than just a good man, a prophet, or even a rebel who was trying to overthrow the Roman empire. No, Jesus was actually the one and only God in the the flesh. When the prophet Isaiah foretold of his coming in the 9th chapter and 6th verse of his book. it very clearly tells us everything that Jesus would be.
For unto us a child is born, unto us a son is given: and the government shall be upon his shoulder: and his name shall be called Wonderful, Counsellor, The Mighty God, The everlasting Father, The Prince of Peace.
Among all of the accolades and definitions given here it plainly states that He is the mighty God. There are many other corroborating scriptures that point to this fact.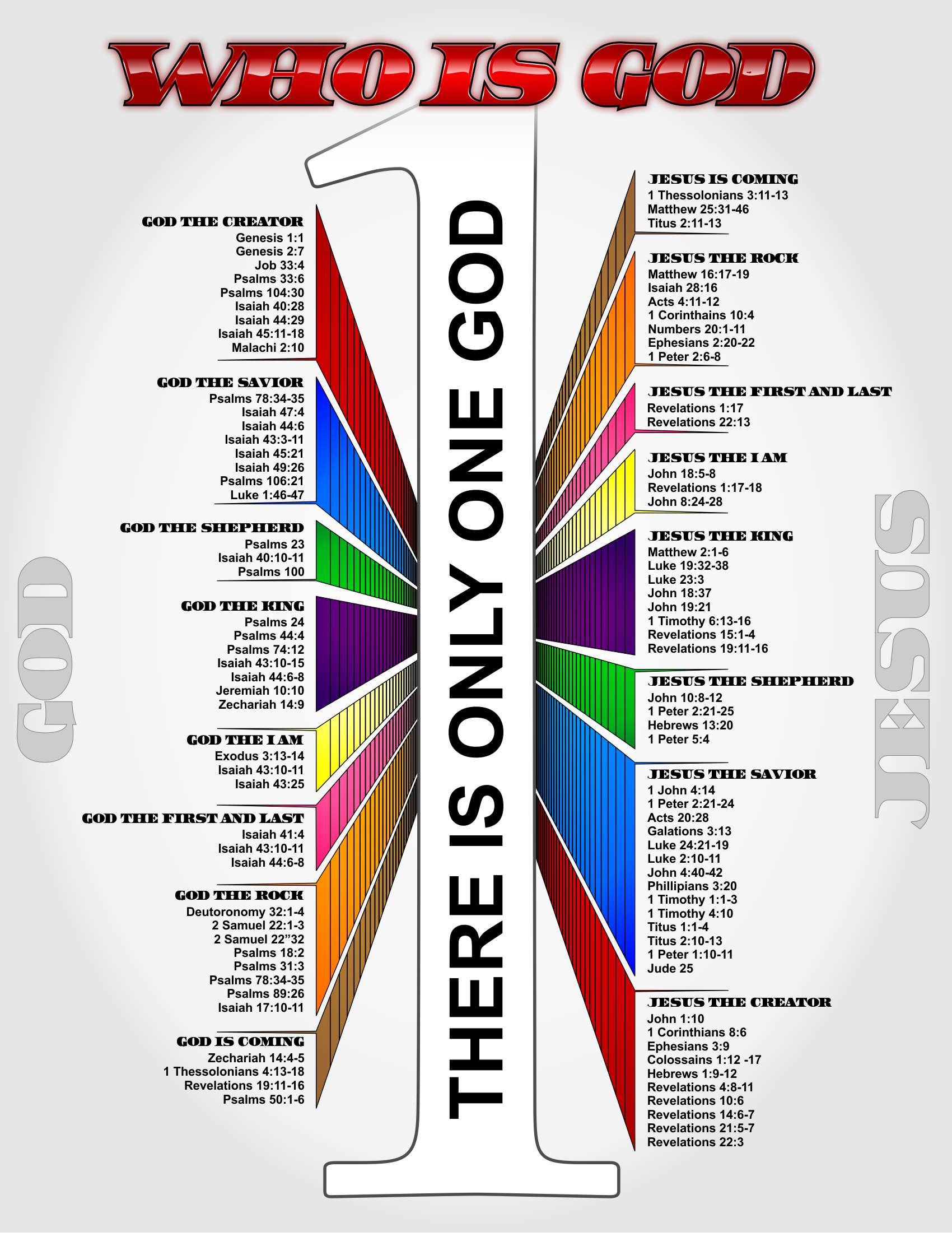 EVERY MOMENT COUNTS
Nullam pellentesque in ligula sed volutpat. Fusce viverra, dui vitae ornare eleifend, dolor neque maximus massa, luctus elementum dolor urna blandit eros.
Love and kindness are never wasted. They always make a difference. They bless the one who receives them, and they bless you, the giver.
Pellentesque at nunc mauris. Ut quis nisi lacinia, rutrum leo sed, rutrum augue. Fusce varius sollicitudin mauris, quis tincidunt lectus bibendum vitae. Nunc posuere blandit elit mattis posuere. Mauris neque massa, sagittis non urna a, ullamcorper commodo nunc.
Maecenas vel convallis quam, non laoreet turpis. Quisque facilisis, felis in tempus imperdiet, sem odio tincidunt purus, vulputate ultrices ligula sapien sed lectus.
CHANGE A LIFE TODAY
As long as poverty, injustice & inequality persist, none of us can truly rest. It doesn't take much to change a life, Get in touch today and start making the difference.